L-R: John DeKnegt, John Pattison, Allen Cluett, Charlie Zuck, and Les Miller. There is a lot of ROTOTILLER knowledge between us. John Pattison and Allen Cluett worked for the original Troy-Bilt Company and their fathers both worked for ROTOTILLER, INC.. Lots of stories and history from both companies from them. Les Miller has one of every tiller Rototiller made up to 1948. I don't know of anyone else with a more complete collection. An old ROTOTILLER dealership was located down the street from where he lives. So far we have not succeeded in getting John to collect tillers, but he does accompany Les to shows and enjoys that part.

Welcome to
Zuck's ROTOTILLERS
, a website about tillers made by, sold by, or sold under the name of
ROTOTILLER
. Here you can learn about the history of ROTOTILLER, INC., a company that later evolved into Troy-Bilt. There is plenty to see on the pages of Zuck's Rototillers. If you have any questions or an interesting ROTOTILLER story, email me via the
Contact
button. Please look over the menu before emailing me a question, there may be a topic that will answer your question. Most of my expertise is with ROTOTILLER and Troy-Bilt brand tillers, including the Frazer ROTOTILLER.
In Memorian:

In September I lost my mentor and good friend, Robert C Antram. Bob taught me much about Rototiller, Kaiser Frazer, and Graham-Paige. Because of his passion for learning the history of these companies, I too took on an interest in digging into the past to answer many questions that come with any hobby. Because of the hobby Bob got me into, I have become more outgoing and have met countless great people here and overseas via shows and the Internet. I along with countless others will greatly miss Bob.

Go to my YouTube channel to see many of my tillers in acton.

The great Garden Way booklet, Gardening Beyond The Plow is now available here
I have some new and used parts for ROTOTILLER brand tillers. I may have the part you need to keep your ROTOTILLER running.

Rough and Tumble Engineers
Bungartz and Siemens Machines
LAGT Magazine
Lauson Small Engine


My Website Host
PLANE-M0BILE
My Uncle Dan's roadable airplane
Rototiller
Vintage Horticultural & Garden Machinery Club
FamilySafeInternet
Internet Filter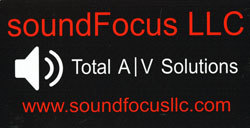 Click on graphic

Since October 31, 2008