Click on logo above for menu
I Starting started writing articles for
Lawn and Garden Tractor
magazine about my tiller collection in 2008. I decided it was about time to share them with people who may have not read them and may be interested in the history of ROTOTILLER, INC.
Lawn and Garden Tractor
magazine's Managing Editor, Kate Goelzhauser graciously gave me permission to do so. Also, I wrote a couple of articles for the Vintage Garden Tractor Club of America. Doug Tallman has given me permission to upload those as well. I had a lot of fun doing those articles. I used my photography hobby to supply all the photos in my articles and a lot of digging into the history of the company. Thanks to many fine people, including Allen Cluett, John Pattison, Dean Leith Jr, George Dunham, Donna Done, Shirley Done Philips and Janet Done Foyle, daughters of George Done, designer of the Model T and the famous Horse, who provided very interesting stories about ROTOTILLER, INC., forerunner of the company who made the famous Troy-Bilt Horse. I also give credit to the Rensselaer County Historical Society in Troy, NY for allowing me to search and scan information in their files on the ROTOTILLER, INC. and Garden Way.
Click on the photo of the article you want to open.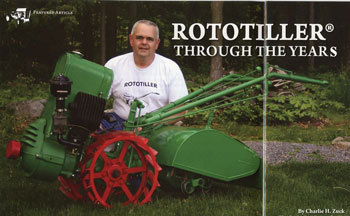 ROTOTILLER Through the Years - 2008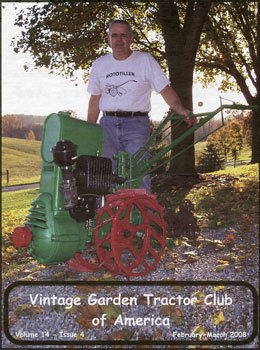 If only.............. - 2008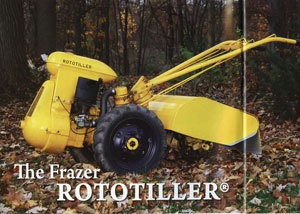 The Frazer ROTOTILLER - 2009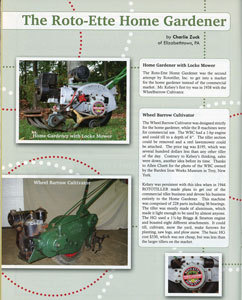 Roto-Ette Home Gardener - 2011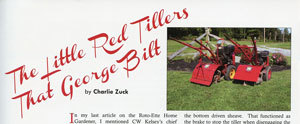 The Little Red Tillers That George Bilt - 2012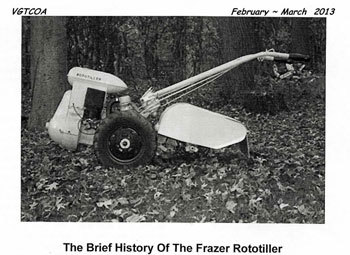 The Brief History Of The Frazer Rototiller - 2013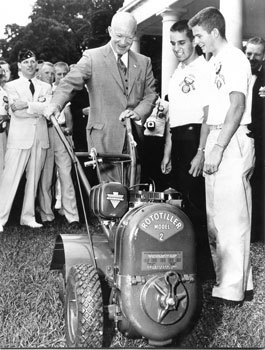 The Eisenhower Rototiller - 2014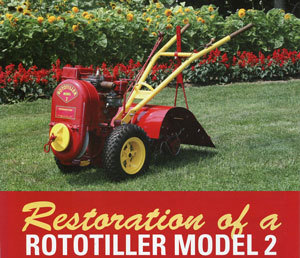 Restoration of a ROTOTILLER MODEL 2 - 2015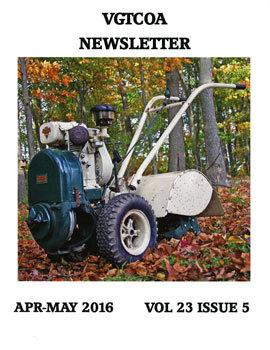 Porter-Cable ROTOTILLER 133 - 2016
Second Chance For No. 3035 - 2017