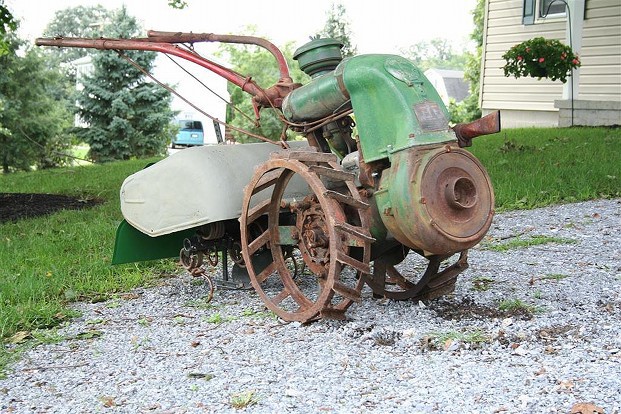 These machines were built from December 24, 1934 until March 19, 1937 and were imported by Rototiller, Inc. There were 768 units built. The tiller had 2 speeds forward and developed 6 hp @ 2800 rpm. There is a video of it in action at my YouTube Channel

Thanks to the SIMAR website listed below for much information on SIMAR tillers.
Simar C 51 Website
I sold this machine toward the end of 2014 to make room for another B1-6.